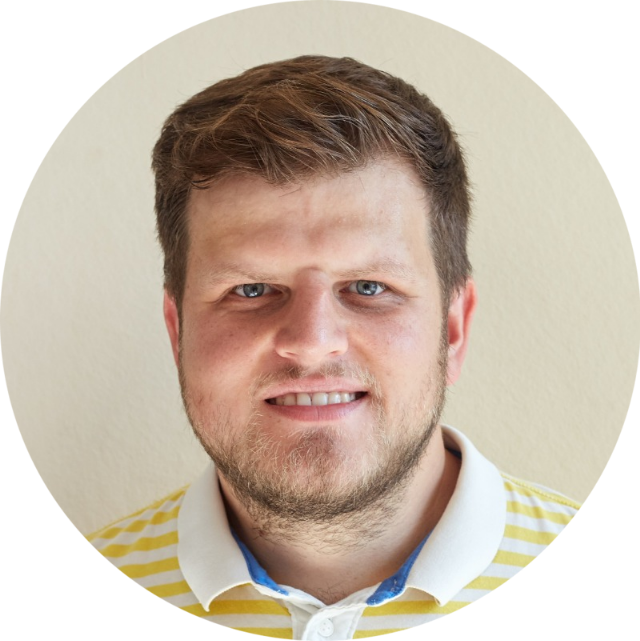 Морозов Иван Александрович
кандидат технических наук
младший научный сотрудник
morozov@spbau.ru
CV
Образование
2020
Санкт-Петербургский Государственный Электротехнический Университет «ЛЭТИ» им. В.И. Ульянова
Диссертация на тему «Физико-технологические основы процессов микроструктурирования для создания вертикально-ориентированных фотопреобразовательных структур на основе кремния»
Степень кандидата технических наук
Специальность: 05.27.06 — Технология и оборудования для производства полупроводников, материалов и приборов электронной техники.

Научный руководитель: д.т.н. Гудовских Александр Сергеевич

2012
Санкт-Петербургский Государственный Политехнический Университет, Физико-Технический факультет, кафедра микроэлектроники.

Диплом магистра.

2010
Санкт-Петербургский Государственный Политехнический Университет, Физико-Технический факультет, кафедра микроэлектроники.

Диплом бакалавра.
Научная и педагогическая деятельность
2011-2012 ФТИ им. Иоффе, Лаборант
2012-настоящее время Санкт-Петербургский национальный исследовательский Академический университет: последовательно в должностях: лаборанта и младшего научного сотрудника
Награды, стипендии и гранты
| | |
| --- | --- |
| 2012 | Диплом конференции ФизикА.СПБ ученых, молодых кандидатов наук. |
| 2015 | Победитель конкурса грантов Санкт-Петербурга для студентов, аспирантов, молодых |
| 2017 | Диплом за лучшую презентацию конференции SPbOPEN 2017. |
Участие в конференциях
EMRS Spring Meeting, Strasbourg, France, 27-31 May 2013. Стендовый
4th International School and Conference «Saint-Petersburg OPEN 2017» St. Petersburg, Russia, April 3–6, 2017. Стендовый
27th International Conference on Amorphous and Nano-crystalline Semiconductors (ICANS) 21-25 August 2017, Seoul, Korea Устный
Область научных интересов
Полупроводниковые материалы и наноструктуры (методы получения, исследования свойств, приборы на их основе), плазмохимическое травление и осаждение.
Публикации
#2022
#2021
#2020
#2019
#2018
#2017
#2016
#2015
#2014
#2012